Digital 8 Tapes To DVD And Digital Service
Free DVD, BluRay or Editing Files
(Up to $100 Value!!)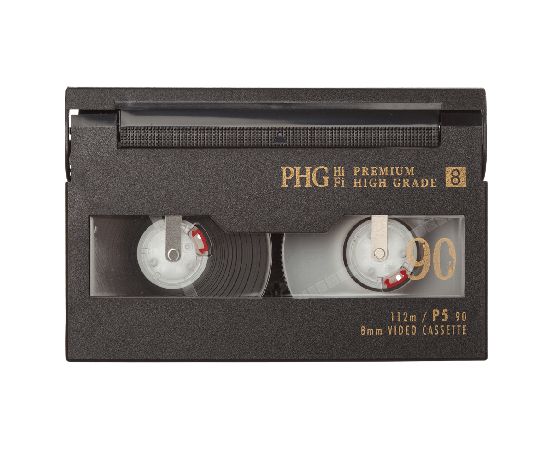 Convert Your Digital 8 Tapes To DVD Or Digital Files Before Its Too Late!
Video Conversion Experts can professionally digitize and restore your memories caught on Digital 8 tapes. We use professional equipment to convert your tapes into formats like DVD, BluRay, or editing files. All of our Digital 8 transfer services include:  
If Combining Tapes Through the Pro HD Process, Please Number the Tapes in the Order You Would Like Them to Appear.
SD
Low Cost Basic Service
Pro SD
‍Best Quality DVD or Editing Files From SD Tapes
Pro HD
Want to Combine Tapes, Want HD Format Back (BluRay), Have Camcorder SD/HD Cards/Drives or You Have Broadcast BetaCam
Pro 4K
For GoPro and Other 4K Cameras
DVD & BluRay
Good For Viewing On TV, Not For Editing
MP4
Good For Viewing On Any Digital Device
AVI, HD-AVI & ProRes
Good For Editing Not For Viewing On TV
Order Online
Fill out the appropriate order form online and print the invoice.
**You'll need to include a copy with the order**
Ship With Order Form
Ship film with the order form. We recommend using FedEx or UPS 2-3 Day Air Service
Transferring Your Digital 8 Tapes
What Is A Digital A Video Tape?
Digital 8 tapes were first introduced in 1999 and were the final stage of the 8mm Sony Handycam era. They were also the first to use digital technology. Meaning it stored 1s and 0s on the tape compared to Hi8 and Video 8, which stored luminance and chrominance values onto the tape, A.K.A. analog. These digital 8 tapes were about the size of a deck of playing cards, were half and inch thick, 2 1/2 inches wide and 4 inches tall. They have a runtime of 60 minutes in standard play mode (SP) and 90 minutes in long play mode (LP).

What Is The Resolution Of Digital 8 Tapes?
Digital 8 tapes record at 500 to 525 lines of resolution. Which is significantly higher than its Hi8 and Video8 analog predecessors which have somewhere around 400 lines of horizontal resolution. Digital 8 camcorders can also record at full resolution on both Video8 and Hi8 tapes. This is because it records at nearly twice the normal rate of Hi8 and Video8 to store the extra information.      
Can Digital 8 Camcorders Play Hi8 and Video8 Tapes?
Most Digital 8 camcorders were backwards compatible. Meaning they could play Hi8, Video8, and obviously, Digital 8 tapes. However, there are a few models of Sony Digital 8 camcorders that didn't offer backwards compatibility and those are listed below.  
Transferring Your Tapes Before It's Too Late
Odds are your digital 8 cassette tapes are over 20 years old. Over the years father time has not been good to your Digital 8 tapes. They've probably started to degrade, shift in color to blue or red, and might even be damaged beyond repair. Meaning your precious memories caught on Digital 8 are at risk of being lost forever. Now is the best time to get them transferred onto a medium like DVD or into digital files like MP4 or AVI. With a Digital 8 to DVD or digital service like the ones provided by us at Video Conversion Experts, you can enhance your memories with advanced color correction and broadcast-quality equipment. Giving you the opportunity to relive your memories with your family and friends at a quality level that our competitors don't even bother offering. At the end of the day, your Digital 8 tapes won't be around forever and if you want to relive your past with generations to come, Video Conversion Experts offers the highest quality Digital 8 digitizing services the industry has to offer.      
Some Awesome Facts About Digital 8 Tapes
Place Your Order Today And Relive Your Memories For A Lifetime!